Why Choose CSU?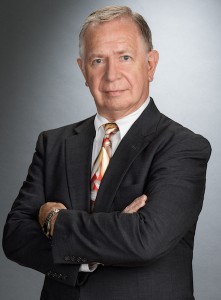 Hi, my name is Stephen W. Kuska, owner of Computer Solutions Unlimited. In a world where our competitors are struggling to stay on top of new technologies, we have been providing the future in technological advancements for over 27 years. Our Cloud Offerings alone have been providing clients a managed services environment for over 10 years making them the longest running offering of this type in the industry. A full time development staff ranging from 25 - 50 employees insures that we are able to provide new features and integration services not easily found elsewhere. Our cloud solutions are not static, point in time products, but rather living, breathing offerings growing with the changing environment.
More specifically, we can help your organization by…
Reducing IT Costs - Companies have reduced their IT expenses in excess of thirty percent over an inhouse solution. Order the free report below to see how it is done.
Guaranteed results through our Service Level Agreements - If we do not perform as promised, you get your investment back as defined in our contract.
Peace Of Mind - With a variable support staff ranging from 50 - 100 personnel, you can rest assured that there will be someone available to address any emergency. Only support staffs of this size have any chance to stay on top of the ever evolving security threats presented in todays environment.
What this ultimately means to you... Whether your choice is premise based or cloud based, you can rest assured that we can provide the most secure solutions available. Best of all, we provide our services at a significantly lower price point when judged against in house or comparable services from other providers. In short, you get the best for less.
To help you get to know us better, I'd like to send you a FREE Report we've created titled, "5 Critical Facts Every Business Owner Must Know Before Moving Their Network To The Cloud" Or better yet, accept our offer of a no obligation, FREE TRIAL to experience the power and quality of our workplace­­­­­­­­­­_
This free report will reveal what most IT Consultants don't know or won't tell you about moving your Company's Network to the cloud.
Even if you aren't ready to outsource your IT support or make a change from who you are using now, this report will give you the right information and questions to ask when the time comes. And if you have a sneaking suspicion that your current IT person is not delivering the level of service and information you need, this guide will quickly help you determine if your suspicions are correct – AND what you can do about it..
Why am I giving this away for free? Because no one really seems to understand what cloud computing is or how it can help your business. The computer support and repair industry, unlike many others, is NOT regulated. That means anyone who can hang out a shingle can promote themselves as a computer/cloud expert.
In fact, most of the businesses in this industry started because the owner was FIRED or laid off from their job and couldn't find work anywhere else. That means many of the so-called experts are useless and make the sleazy auto repair shops look like the pinnacle of virtue and competence – which is why it's so important for you to arm yourself with the information contained in this report and one of the main reasons we developed it.
To claim your free report please fill in your information below. All fields are required. We will provide you with a download link to download your copy.
Dedicated to earning your trust,

P.S. One last point I would like to make. It takes a lot of time to research and vet a good solution. Fidelity Investments®, with over 4 trillion dollars in assets under management, has done their homework and chosen our OS33 platform to deliver their services. Do you really want to re-invent the wheel?
Order Your
FREE Copy Today!